Schematic diagram of air compressor and nitrogen generator set connection system:

Parameters of 7.5KW/10HP Air compressor
Model
DS 7.5
Power
7.5KW/10HP
Rated exhaust pressure
0.8 MPa
Discharge volume
1.2Nm3/min
Cooling type
Fan Cooling
Working Tempt.
46 ℃
Exhaust oil content
≤3ppm
Lubricating oil volume
4L
Random initial installation lubricant grade
46#
Noise
62DB ±2
Inhale State
Temperature ℃
normal temperature
Pressure MPa
0.1033
Relative humidity
60%
Main Motor
Rated power HP/KW
10/7.5
Speed rpn
2980
Starting method
direct
Voltage V/frequency HZ
380V/3 phase/50-60Hz
Weight
150KGS
Dimensions
L930mm*W680mm*H930mm
Using the latest development of the screw compressor mainframe
The special rotor tooth shape provides superior performance for each type of Die
Rugged axial and radial bearings guarantee an extremely long life
TRIPLE SHAFT SEAL TO ELIMINATE LEAKS IN CRITICAL AREAS
WEAR-RESISTANT BUSHINGS with O-rings ground by precision hardening provide high maintainability
Each product has world-class performance and efficiency, with a smaller motor horsepower to produce larger emissions
Users-friendly Human Interface Display Control System
Easy to operate. Simple
Operation State is clear at a glance
To work with you 24 hours a day in case of contamination
Once abnormal factors appear, English prompt maintenance or overhaul
Spare output port can realize multi-unit chain control and remote diagnosis control

Special Filtration System
High efficiency oil-gas separator, make the exhaust gas content less than 3PPM
Highly efficient oil filter to remove impurities in the lubricating oil and provide clean lubricating oil for the nose Rotor / Bearing
A high efficiency air filter to remove dust and impurities from the inhaled air so that the nose Rotor / Bearing Avoids Sun Hua
Equipped with pressure sensor, when the filter block, before and after the pressure difference exceeds the set value, automatic alarm, remind you to maintain or replace
Full set of customized Air Volume Control System
The positive/negative proportional valve feeds the pressure signal 100% back to the servo cylinder and the Intake Control Valve
Air Intake control valve to discharge 0-100% stepless adjustment, so that the air supply and gas consumption consistent, energy-saving effect is better
Temperature Control Valve to set the open / close temperature, automatically adjust the temperature of the oil, so that the best annual status of the oil, to ensure that the exhaust temperature above the pressure dew point temperature, prolong the oil replacement cycle
Minimum pressure valve to ensure the maintenance of collective lubrication required by the injection pressure, reduce the air flow velocity of oil and gas separator, so that the best effect of oil and gas separation, and with one-way Valve Function
Special high-tech micro-computer controller has powerful fault diagnosis and Protection Functions
Open phase protection: Any one or two phases of a three-phase power supply, automatically cut off power
Phase sequence protection: When three-phase power phase sequence is wrong, the machine can not start
Over-temperature protection: Exhaust temperature over the set value, automatically cut off the power supply
No-load protection: no-load for a few minutes, automatic shutdown, the need for gas and automatic start work
Automatic unloading: first unloading, then stop, to avoid the start of heavy vehicles
Gas Regulation: AUTOMATIC REGULATION OF EXHAUST GAS, Energy Saving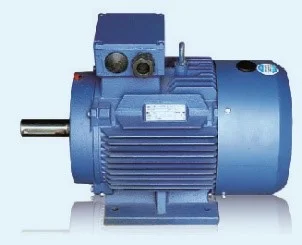 Specially made new generation of low-power and High-efficiency Motors
High Starting Torque
Insulation, Class F, protective class, IP54
SKF bearings, low noise, Long Life
With refueling device, can refuel when machine is running
Custom pressure controller, SOLENOID VALVE
When the pressure reaches the upper limit, the pressure controller automatically breaks the circuit, and closes the circuit automatically when the pressure reaches the Lower Limit
Through the solenoid valve to switch the circuit on and off for the gas circuit on and off
The precision, reliability and long-term stability of the products enjoy a high reputation all over the world
2. ZR-5 NITROGEN GENERATOR
Main Characters
*The equipment adopts the brand-newly designed filling technique and the service.
*Special bypass design ensures lower energy consumption and higher yielding results.
*Computer-aided operation with the simple technical design makes for easy maintenance of the equipment. * In addition, such equipment has compact structure, which can be easily moved because of small volume.
Technical Parameters:
| | |
| --- | --- |
| Nitrogen Capacity | 5Nm³/hr |
| Power | 5W |
| Purity | ≥99.5% |
| Dew Point | ≤-38℃ |
| Air Source Pressure | 0.8-1.0Mpa |
| Nitrogen Pressure | 0.1-0.65Mpa(adjustable) |
| Dimensions | 590×570×1340mm(L×W×H) |
| Voltage | 240V single phase 60HZ |
| Weight | 150kg |
| Quantity | 1 set |
Main Components List of Nitrogen Generator
| | | | | |
| --- | --- | --- | --- | --- |
| NO. | Name | Types and Specifications | Brand | Country |
| 1 | Carbon molecular sieve | MSC-3KT-172 | JEC | Japan |
| 2 | Magnetic valve | 4V420-15 | AIRTAC | Taiwan |
| 3 | Controller | DHC-9A | DAHUA | China |
| 4 | Oil-water separator | AD402-04 | SMC | Japan |
| 5 | Nitrogen analyzer | Range:79~99.9% | MEICHENG | China |
| 6 | Adsorption tower | Nonstandard | ZHONGRUI | China |
| 7 | Buffer tank | Nonstandard | ZHONGRUI | China |
| 8 | Pipe fitting rack | Nonstandard | ZHONGRUI | China |
3. Air drier
| | |
| --- | --- |
| Items | Content |
| Flow | 2.5m3/min |
| Power | 0.7 KW |
| Voltage | 240V single phase 60HZ |
| Pressure dew-point | 2-10℃ |
| Weight | 45KG |
| Dimensions | 750*420*730mm |
Precision filters:
| | |
| --- | --- |
| Items | Content |
| Flow | 2.4m3/min |
| Disposal residues | <0.01um |
| Residual oil content | 0.01ppm |
| Quantity | 3 pieces |