The AF-RN120 is our latest generation of Rotary k cup filling machine, based on the RN1S, we have made some different changes to make this model capable of producing 100-120 kcups per minute in a stable and efficient manner.The RN120 machine has the standard functions to produce a high quality k-cup: cup drop, no cup no fill, servo controlled filling, powder pressing and rim cleaning, film release, no film no seal, seal, cup dispensing, unsealed cup kicking, etc. It also has an efficient and sufficient nitrogen filling system to make your coffee as fresh and long lasting as possible.AFPAK combines more than 10 years of design and manufacturing experience to carefully produce each component, combined with the top international brands of electrical components to make the RN120 can help customers more stable, smarter and longer production.The RN120's special construction design also allows customers to minimize the incidence of breakdowns and make it easier to maintain the machine.Therefore, the RN120 is becoming the second best-selling machine after the RN1S Rotary-K cup filling machine.If you have a need to expand your production capacity, we highly recommend the RN120 K cup filling machine. We are sure you will enjoy using this machine!
SPECIFICATIONS
| | |
| --- | --- |
| Model | AF-RN120 |
| Filling head | 2 heads |
| Filling Accuracy | ±0.2g |
| Machine speed | 5000-7200cph |
| Voltage | 220V/60HZ/3PH |
| Machine size | 2200*2000*1980mm |
| Machine weight | 1200KGS |
| Note | This is a custom-build machine, so each machine specifications will have different |
FEATURES
Special designed capsules feeding device, save labor.
It is a fully automatic production line, which incorporates a variety of sensors that allows it to detect and smartly decide how to respond to the presence or absence of cups, lids, coffee, air pressure, temperature, position, etc.
Omron control system will ensure reliable power to drive the whole line. Also can use other brands like Allen Bradley, Schneider, Mitsubishi as per your requirement.
Servo Motor controlled filler, filling accuracy is stable and high in 0.2 grams error.
All electronic and pneumatic component brands used in the construction of this machine are highest quality name brands globally known in the industry manufactured in countries such as USA, Japan, Germany and France.
Rugged constructed to guarantee a long service life. Most of the body is built with stainless steel 304 and food grade stainless steel (SS304) is used for all parts in contact with products.
Machine is very easy to use and maintain.
FUNCTIONS
☆ Automatic vertical feed empty K cups
☆ Automatic detect whether capsules well loaded on the machine by sensor.
☆ Servo motor to fill coffee while vibrating, weight around 8-13 g ( can be adjust)(Nitrogen flushing here)
☆ Clean the capsule edge and press the coffee tightly
☆ Put pre-cut lids (can also use rolled film) (Nitrogen flushing here)
☆ Output to the conveyor
☆ Output the finished capsules
☆ Reject the unsealed k cups
OPTIONAL FUNCTIONS
☆ Inline weight detector
☆ Auto Screw tea feeder
☆ Cutting and putting the filter on the capsule button.
☆ Pack 1/10/20 pcs in one bag machine
☆ Pack 4/10 pcs in one box machine
SAMPLES MADE BY THIS MACHINE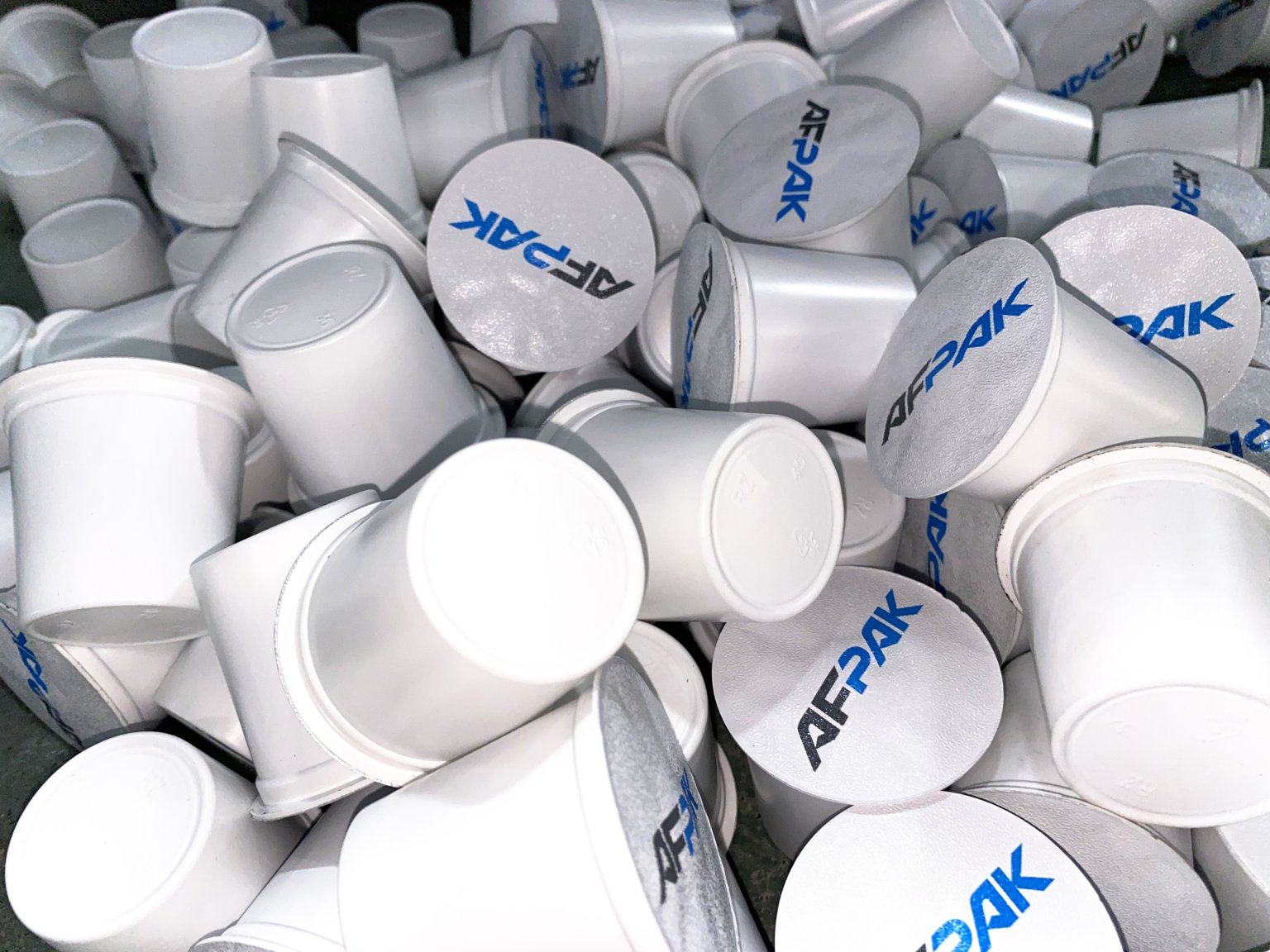 Machine Pictures