Dolce Gusto filling sealing machine
AF-H1 1800cph DOLCE GUSTO FILLING SEALING MACHINE
Machine working video:
Do you have clients who want to make their own coffee into Dolce gusto capsules?
Are you looking for a high quality and reasonable price Dolce Gusto filling sealing machine?
How about a person who can reply questions quickly and help you to solve the problems and leave you to sit back and relax?
AFPAK sales team all have over 5 years experience specially in coffee capsules filling sealing packaging machines. They are well educated with machines technologies and have serviced more than 50 customers each one.
So AFPAK can be a good choice. WHY?
1. Professional senior engineers team will design the machines as per your requirement
2. Well-educated workers will take care of every parts of your machines
3. We have over 10 patent technologies on all our machines.
….
AF-H1 Dolce Gusto filling sealing Machine Features:
It is a fully automatic machine, which incorporates a variety of sensors that allows it to detect and smartly decide how to respond to the presence or absence of cups, lids, coffee, air pressure, temperature, position, etc.

It is a cylinder driven molds moving system, which is easy to maintain and control

Servo Motor controlled filler, filling accuracy is stable and high in 0.2grams error.

All electronic and pneumatic component brands used in the construction of this machine are highest quality name brands globally known in the industry manufactured in countries such as USA, Japan, Germany and France.

Rugged constructed to guarantee a long service life. Most of the body is built with stainless steel 304 and food grade stainless steel (SS316) is used for all parts in contact with products.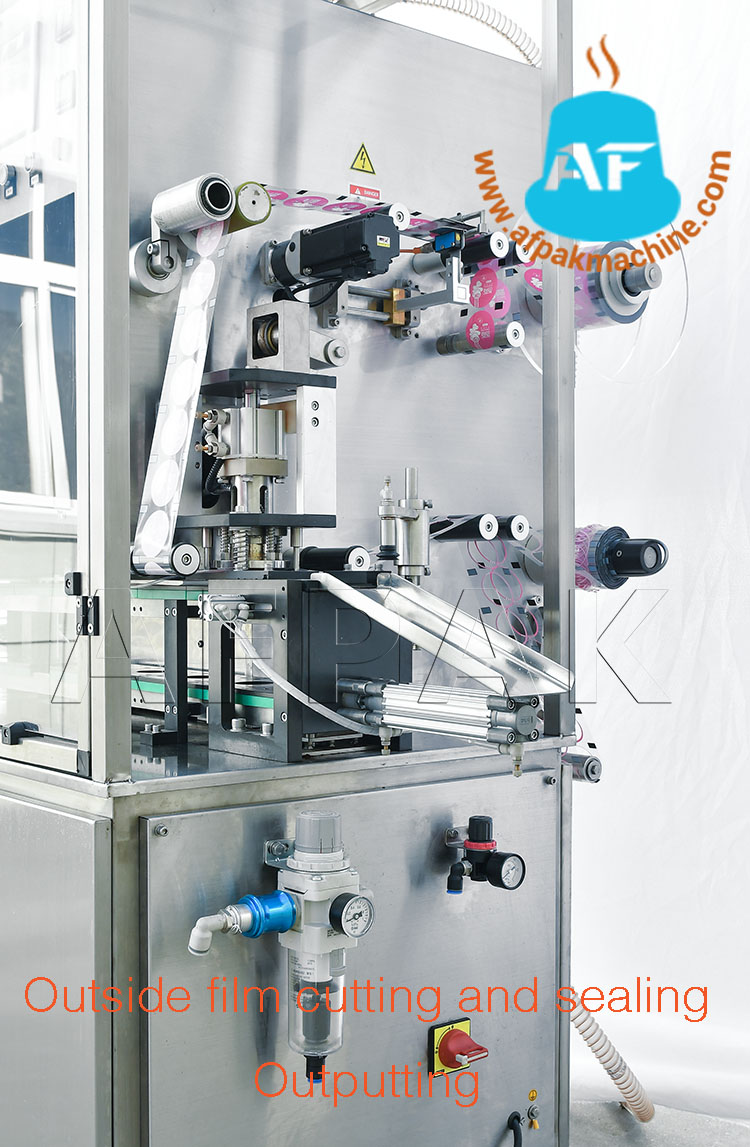 AF-H1 Dolce Gusto filling sealing machine standard functions:
Vertical capsules dropping system to put empty Dolce gusto capsules into the molds.

Sensors to detect if no capsules on molds, No filling and No sealing

Nitrogen gas flushing begin

Servo Motor controlled filling and Nitrogen flushing (Vaccum coffee feeder or screw lifter to feed coffee automatically)

Inside MICRO-PERFORATED film/Paper filter cutting and sealed

Nitrogen flushing tunnel

Outside Aluminum/plastic film cutting and sealed (No extra Edge)

Pneumatic output (Can connect with storage tanks or the conveyors)
AF-H1 Dolce Gusto Filling Sealing machine specifications:
Production Speed: 1500-1800 cph

Operating Voltage:208/230 volts. One (1) phase. 50 / 60Hz

Contact us freely to get more specification in Air pressure and machine layout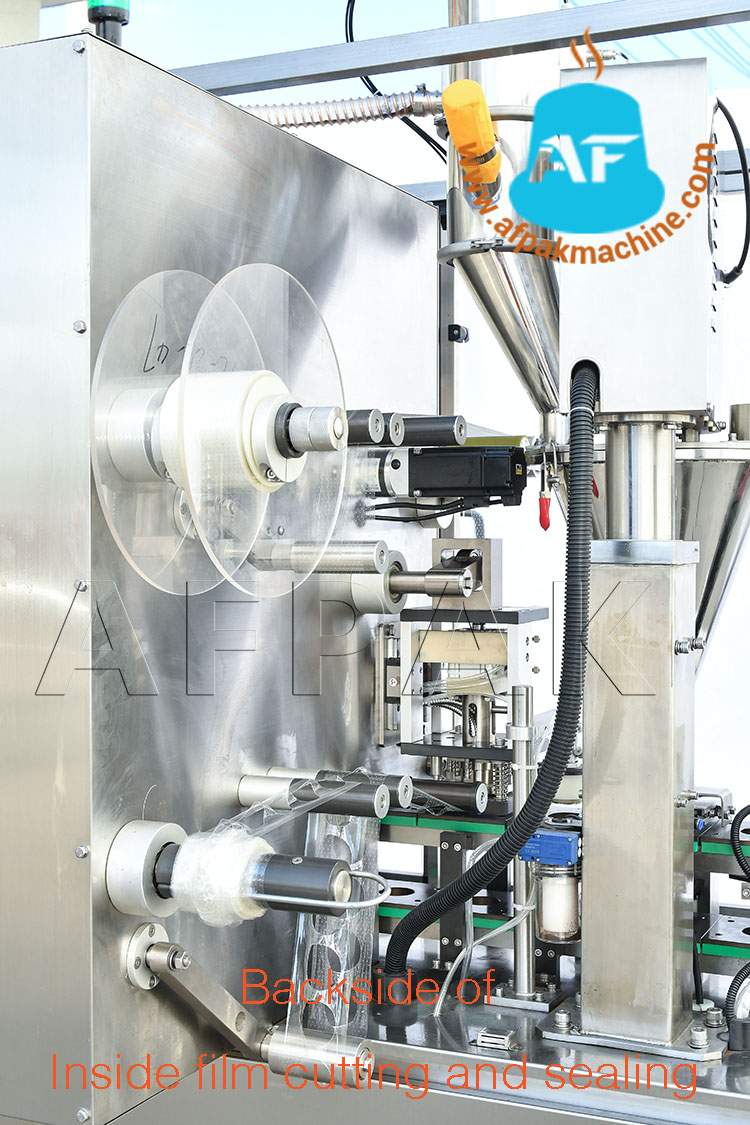 Warranty: 12 months on no wearable parts, software and electronics.
Feel free to hit "Get Quotation", please contact us before purchasing.
If you have any questions, please don't hesitate to contact us.
Serious buyers only please. Thanks!
More? Welcome to contact us:
24 hours Service Line: 0086-18521503009 (on Whatsapp)
Email me: info@anfpak.com    anf717@gmail.com
Skype: allenanf