The H1 K cup filling sealing machine is a solution specialized in the production of filling and sealing K cups.
It is small and flexible, with low production capacity, ideal for start-ups or small coffee companies, and can also be used as an experimental prototype.
It has many intelligent control systems, which can realize the functions of no cup – no filling, no film – no sealing, no cup – machine automatic stop, open door – machine stop, etc. to meet the needs of Industry 4.0
The machine uses a high precision jitter-free servo motor to control the vertical screw to complete the filling and is able to achieve a stable filling error of +/-0.2grams, and even up to +/-0.1 grams of filling accuracy. The high-precision filling makes every cup of coffee taste the same!
The aesthetic and solid sealing effect is one of the highlights of our machines and a big factor in making your coffee a standout choice. Our sealing pressure, time, and temperature can be adjusted according to the characteristics of different materials of containers (the manual adjustment is required), which greatly expands the scope of application of the machine
At the same time, the adequate nitrogen filling system can also guarantee your coffee freshness to a greater extent, even after 12 months, the K-cups made by the H1 k cup filling sealing machine are still as fresh as ever!
The H1 k cup filling sealing machine also features a large-capacity cup magazine, allowing you to store more cups at once and reduce the frequency of manual cup loading.Want to produce other products? No problem! Not only can the H1 k cup filling sealing machine produce K cups of coffee, but we have also used the machine to produce tea, milk powder, cocoa powder, and even some liquid products for our customers.Moreover, the H1 machine can also change the mold to produce other capsule cups, such as Lavazza blue, Nespresso, Dolce Gusto, Caffitaly, etc., truly realize one machine multi-purpose, one machine to produce all your cups products!Click the button above to consult our most professional starter machine – H1 K cup filling and sealing machine
SPECIFICATIONS
| | |
| --- | --- |
| Model | AF-H1 |
| Filling head | 1 head |
| Filling Accuracy | ±0.2g – ±0.1g |
| Machine speed | 2400-3000 cph |
| Voltage | 220V/50-60HZ/1PH |
| Machine size | 1800*700*1900mm |
| Machine weight | 750KGS |
| Note | This is a custom-build machine, so each machine specifications will have different |
FEATURES
Special designed capsules feeding device, save labor.
It is a fully automatic production line, which incorporates a variety of sensors that allows it to detect and smartly decide how to respond to the presence or absence of cups, lids, coffee, air pressure, temperature, position, etc.
Omron control system will ensure reliable power to drive the whole line. Also can use other brands like Allen Bradley, Schneider, Mitsubishi as per your requirement.
Servo Motor controlled filler, filling accuracy is stable and high in 0.2 grams error.
All electronic and pneumatic component brands used in the construction of this machine are highest quality name brands globally known in the industry manufactured in countries such as USA, Japan, Germany and France.
Rugged constructed to guarantee a long service life. Most of the body is built with stainless steel 304 and food grade stainless steel (SS304) is used for all parts in contact with products.
Machine is very easy to use and maintain.
FUNCTIONS
☆ Automatic Sort and feed the empty Nespresso capsules
☆ Automatic detect whether capsules well loaded on the machine by sensor.
☆ Servo motor to fill coffee while vibrating, weight around 5-7g ( can be adjust)(Nitrogen flushing here)
☆ Clean the capsule edge and press the coffee tightly
☆ Put pre-cut lids (can also use rolled film) (Nitrogen flushing here)
☆ Output to the conveyor
☆ Output the finished capsules
OPTIONAL FUNCTIONS
☆ Inline weight detector
☆ Auto Screw tea feeder
☆ Cutting and putting the filter on the capsule button.
☆ Pack 1/10/20 pcs in one bag machine
☆ Pack 4/10 pcs in one box machine
SAMPLES MADE BY THIS MACHINE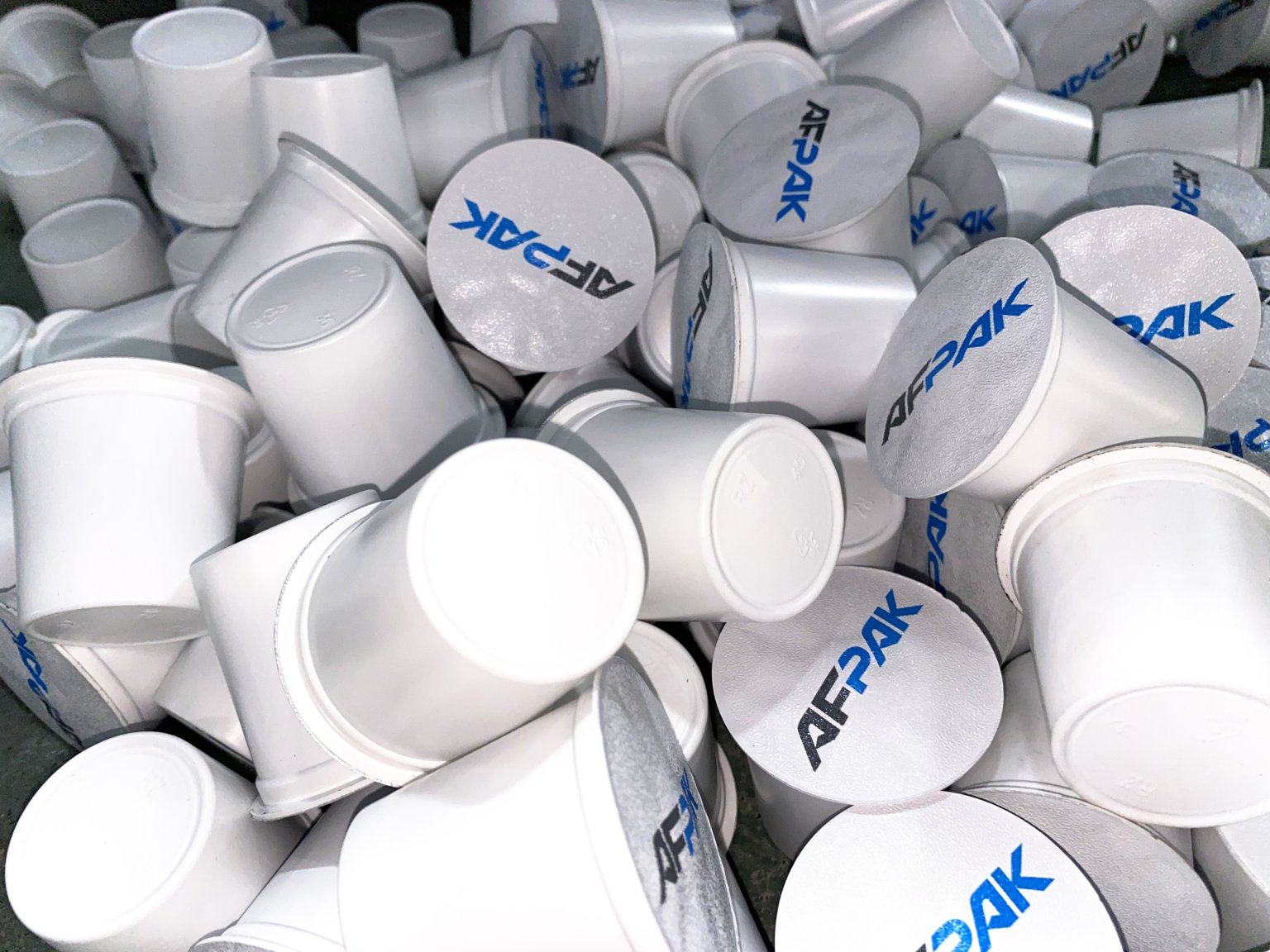 Machine Pictures